Yesterday we left off as provincial secretary Andrew Oliver's sworn statement about what members of the Massachusetts Council had said on the day after the Boston Massacre made its way back to Massachusetts.
That statement was the final item in A Fair Account of the Late Unhappy Disturbance at Boston, published in London. Capt. James Scott, who worked for John Hancock, carried a copy of that pamphlet to Boston. Edes and Gill printed Oliver's deposition without comment in the 24 September Boston Gazette.
The Whigs quickly leapt to the conclusion that Oliver's description of the 6 March Council meeting was the latest move by royal appointees to misrepresent the province as rebellious.
And in a way they were right—the statement and its publication were part of a campaign by high officials. As Lt. Gov. Thomas Hutchinson later wrote (modestly referring to himself in the third person), they wanted to be sure the London government understood what they were dealing with:
he asked the secretary to recollect, as well as he could, what passed in the debate at council, and to commit it to writing, intending to send it to England, to shew in the fullest manner the reasons for the lieutenant governor's complying with their advice, and not with any intention to set the council in general or any particular member, in an unfavourable light.

The secretary informed him, that, of his own mere motion, and for his private satisfaction, he had done it the evening before, while the debates were fresh in his mind.

After he had transcribed and corrected the minutes, he made oath to them; and they were transmitted at the same time with the copies of the votes or minutes of council, and other papers relative to the transaction, not to the secretary of state, but to governor [Francis] Bernard, who, at that time, continued governor of the province.
Oliver (shown above) made his oath before justice of the peace Foster Hutchinson, the acting governor's cousin.
Soon after the pamphlet arrived, the Massachusetts General Court started a new legislative session in Cambridge, with the Council meeting in Harvard's Philosophy Chamber. On 4 October, the Council took up Oliver's statement:
ONE of the Members of the Board having acquainted the Board that he had seen a Deposition signed Andrew Oliver, which was published in the Appendix to a Pamphlet lately printed in London; in which Deposition divers Gentlemen of the Council, which consisted of 8 Members then present, therein said to be convened on the 5th Day of March last, are represented as having made such a Declaration to His Honor the Lieutenant-Governor, respecting a plan formed by the People to remove the King's Troops and the Commissioners of the Customs from the Town of Boston, as was likely to be attended with the most pernicious Consequences to this Province—He thereupon moved that the Board would make Enquiry of the Gentlemen of which said Council consisted, what Foundation there was for such a representation—

Which motion being seconded, the Board desired said Gentlemen, namely, Mr. [Samuel] Danforth, Mr. [John] Erving, Mr. [Thomas] Hubbard, Mr. [Harrison] Gray, Mr. [James] Russell, Mr. [Royall] Tyler, Mr. [James] Pitts, and Mr. [Samuel] Dexter, to prepare a true State of the Matter and lay the same before the Board as soon as may be.
Those were the eight Council members present at the 6 March meeting. Oliver had named five of them in his account. (To be exact, he had named three and referred to two more by title, and the London pamphlet had helpfully identified them in footnotes.)
The next day, Oliver asked for a chance to respond and to call witnesses to support his account of the discussion. The Council therefore accepted evidence on 9 October from Capt. Benjamin Caldwell of H.M.S. Rose, Lt. Col. William Dalrymple of the 14th Regiment, deputy secretary John Cotton, and clerk Francis Skinner.
All those witnesses basically agreed with Oliver's description of what Royall Tyler had said about the town and countryside being angry enough to attack the troops if the governor didn't remove them, and to drive the Customs Commissioners out of Boston as well. They also agreed that no other members of the Council had objected to Tyler's statement.
Councilors bore down on Cotton and Skinner about one important detail. When Tyler said of the Whigs, "they had formed their plan, and that this was a part of it to remove the troops out of town, and after that the commissioners," did he let slip news of a plan predating the Massacre? No, said those provincial employees; they didn't think Tyler's mention of a "plan" on 6 March necessarily referred to any planning more than a day old.
TOMORROW: The Councilors' contentions.
Back in late March 1770, the Boston town meeting had commissioned Capt. Andrew Gardner to carry its official report on the Boston Massacre and other documents to London.
Gardner arrived in the imperial capital in early May. That was a couple of weeks after Londoners had read the first newspaper reports about the shooting on King Street.
Furthermore, the captain discovered, Customs Commissioner John Robinson had reached London before him, carrying documents that reflected poorly on Boston. That material included:
Capt. Thomas Preston's "Case," describing how hostile the town had been to the army, and how people had provoked his soldiers into firing.
Several depositions collected by Loyalist magistrate James Murray in mid-March backing up that picture of the shooting.
Province secretary Andrew Oliver's description of the Council meetings after the Massacre, accusing members such as Royall Tyler of almost openly threatening unrest if acting governor Thomas Hutchinson didn't withdraw troops from town.
Most of Preston's "Case" was printed in London newspapers by the end of April. The depositions and Oliver's account went into the pamphlet titled A Fair Account of the Late Unhappy Disturbance at Boston.
Those publications offset the effect of Boston's Short Narrative of the Horrid Massacre. In fact, the Fair Account was a direct response to the Short Narrative; its depositions were numbered starting with 97, where the first edition of the Short Narrative ended.
To be sure, London's Whiggish printers quickly set about reprinting Boston's report (as well as the Rev. John Lathrop's sermon, Innocent Blood Crying to God from the Streets of Boston). But after all the Boston Whigs' effort to present their town as innocently attacked, they had been scooped.
(My talk "Reporting the Battle of Lexington" discusses how Massachusetts Patriots were determined not to let that happen again in 1775. After the Battle of Lexington and Concord, the Provincial Congress rushed to collect depositions and spared no expense sending them to London. There was none of the delay and debate we see in the town meetings of 1770.)
Capt. James Hall brought the first news of trouble in London back to Boston on 18 June, as I discussed here. Capt. Gardner returned with confirmation on the evening of 6 July.
Bostonians seem to have felt particularly betrayed by Capt. Preston's "Case" since he'd sent a short note to the Boston Gazette back in March to say he was being treated fairly. At the very same time, people now knew, he'd written this long message to London, warning that he might be lynched. When Preston's "Case" became public, people worried about that danger even more—at least according to officials and friends of the royal government.
The Boston Whigs therefore had to respond, but only in the most legal, least violent way. Which meant calling a town meeting. At 9:00 A.M. on 10 July 1770, 250 years ago today, qualified white men assembled in Faneuil Hall to discuss "Sundry Letters received by Capt. Gardner Master of the Packet taken up by the Town, in answer to those by him to our Friends in England."
The meeting took action by, of course, forming a committee. It consisted of Thomas Cushing (also moderator of that meeting), Samuel Adams, John Hancock, Richard Dana, William Phillips, William Molineux, Dr. Joseph Warren, Ebenezer Storer, and William Greenleaf. They were delegated to "draw up a true state of the Town, and the conduct of the [Customs] Commissioners."
The news from London prompted another agenda item as well: "A Motion made that the printed Narratives of the late horred Massacre, which has been retained by order of the Town in the hands of the Committee; may now be sold by the Printers." Benjamin Edes and John Gill had gone to the trouble and expense of printing copies of the Short Narrative, but the town had forbidden them to sell any copies locally to avoid complaints about tainting the jury pool.
Now that the Short Narrative was being reprinted in London, Edes and Gill no doubt argued, copies of that edition were coming into Boston. So there was no longer any point in forbidding them to sell their stock, right?
The town meeting disagreed. Town clerk William Cooper wrote that the question "Passed in the Narrative"—a psychological slip for "in the negative." Edes and Gill were told to keep sitting on their copies.
The meeting then adjourned until Friday the 13th, when they would hear from the new committee. In practical terms, that probably meant Samuel Adams got busy writing the town's response, if he hadn't already drafted it.
Gov. Francis Bernard first moved the Massachusetts General Court to Cambridge in 1769, and the house immediately started arguing with him about it.
Acting governor Thomas Hutchinson convened a session in Cambridge early in 1770, renewing the argument.
So when the house took up the same issue in June 1770, there wasn't a whole lot new to say.
House members demanded to know why they weren't meeting in Boston. Hutchinson said he had orders from the king (really the government in London) to convene the legislature in Cambridge. The house asked to see those orders. Hutchinson said he wasn't authorized to share them. On and on.
On 7 June, 250 years ago today, Lt. Gov. Hutchinson sent a message down from the temporary Council chamber that added a new wrinkle. He wrote:
In 1747 or 1748, when the Court-House in Boston had been consumed by Fire, the major Part of the then House of Representatives was averse to Re-building it, and disposed to build a House for the General Court in some Town in the Country.

Being then one of the Representatives of the Town of Boston, I used my influence in every Way I could with Propriety in Favor of Re-building the Court-House in Boston, but finally could prevail thus far and no farther. The House upon the Question whether a Grant should be made for Re-building the Court-House in Boston was equally divided, and I being then Speaker of the House gave my casting Voice in Favour of the Town.

I have still a very good Affection for the Town of Boston. I was then the Servant of the Town, and know I was acting the Mind of my Constituents. I am still satisfied that I did my Duty.

I now consider myself as the Servant of the Crown. I know his Majesty's Pleasure, and I am doing my Duty in acting according to it, and if you should finally refuse to do Business at Cambridge, which I hope you will not, all the ill Consequences will be attributed to you and not to me.
Hutchinson used that historical moment to argue his record showed he had long supported Boston's interests, that he wasn't personally upset at the town. (Despite that incident in 1765 when his neighbors ripped his house apart. And then the legislature balked at compensating him. No, that was all in the past.)
The Massachusetts house leaders responded that that discussion in 1748 showed the legislature did have a say in where the General Court should sit. The impasse continued.
While we wait for that disagreement to clear up, we might as well look at the moment back in 1748 when Massachusetts flirted with making some town outside Boston the capital.
TOMORROW: Fire in the Town House.
The Massachusetts General Court managed to get back to their usual meeting place on 4 June 1770—but only for that one special day.
That was King George III's birthday, a holiday across the British Empire, on the previous week the legislature resolved to "joyously celebrate the happy Anniversary…in Token of their Loyalty to his Majesty…at the Representatives Chamber in the Town-House in Boston."
This wasn't an official session of the legislature, so the location wasn't under the control of acting governor Thomas Hutchinson. But no one could complain that the move was unpatriotic.
The next day, Tuesday, the lower house had to go back to the campus of Harvard College in Cambridge, and it went back to quarreling with Hutchinson over having to meet there. The legislators asked to see his instructions from London. He answered that he was "not at Liberty to lay a Copy of those Orders before the House."
On Wednesday, 6 June—250 years ago today—Boston held another town meeting in Faneuil Hall. This was necessary because one of the gentlemen the town had elected to the General Court in May, James Bowdoin, had just been elevated into the Council again.
The selectmen called for votes for a new representative, warning that "no Votes will be received but such as are unfolded." Eligible voters lined up for the ballot boxes to the number of 536. When the ballots were tabulated, the officials announced that the town's new representative, with 418 votes, was the lawyer John Adams.
Adams had served on a couple of important town committees that spring. He had also started to represent Capt. Thomas Preston and the British soldiers on trial for the Boston Massacre. While he later claimed that job made him unpopular, there's no doubt that at this time the town's leading Whigs and voting populace strongly supported him.
The meeting filled a couple more town offices, voted to ask the representatives to seek a day of "fasting and prayer through this Province," and adjourned.
That afternoon, Adams entered the chapel in Harvard Hall and took the oath as a new representative, administered by his childhood acquaintance John Hancock.
The business of the house that day was how to respond to Hutchinson's insistence on the Cambridge venue. By a vote of 96-6, with Adams recording his first vote in the majority, the house approved a long report repeating its complaint. Its last act that day was to create a committee of Samuel Adams, John Adams, John Hancock, James Warren, and Daniel Leonard to deliver that complaint to the acting governor. Yes, this was going to be a productive week.
The following announcement was written by Findmypast:
This Findmypast Friday, sees millions of new British and Canadian records join Findmypast's ever-growing collections
England & Wales Electoral Registers 1920-1932
In partnership with the British Library, we've added over 16 million names to this collection. Voting lists are compiled annually of people who are eligible to vote and include their reason for eligibility, such as their residence or ownership of a property. You're likely to find your ancestor featured more than once.
Electoral Registers can reveal fascinating facts for your family tree including:
Your relatives' names and addresses
Their occupations or ages (sometimes)
The year of the register
Nature of qualification or a description of the property
The name, description and residence of the landlord or other person to whom rent is paid
The polling district or place and constituency your ancestors were registered
This invaluable record set includes those first entitled to vote after 1918 and is an excellent substitute for the lost 1931 England & Wales Census.
Britain, Histories & Reference Guides
A General and True History of the Lives and Actions of the Most Famous Highwaymen, Murderers, Street-Robbers, etc. has been added to our collection of publications relating to British history, heraldry, culture and genealogy.
As seen on A House Through Time, the publication charts the disturbingly fascinating lives of 18th-century criminals in Britain. The stories you'll discover include accounts of the voyages and plunders of the most noted pirates and court reports from the most notorious trials at the Sessions-House in the Old Bailey, London.
Canadian Directories & Almanacs
433 additional volumes with over 353,000 images covering Newfoundland, Ontario and Toronto have been added to help research your Canadian ancestors. This collection of directories spans over a century from 1853 to 1975.
Almanacs and directories are an excellent resource for anyone wants to understand more about their past. They provide insights into notable individuals, business owners, tradespeople, civil servants, church leaders, courts and judges, school teachers and much more. Plus, you can explore the history of a house by searching the publications by address, where you may discover previous proprietors.
Published as searchable PDF documents, using keywords and wildcard searches can help you pinpoint the record you're looking for.
Canada, Ontario, Toronto Emigrant Office Records Index
This new index includes over 29,000 names of those who received assistance to emigrate to Ontario between 1865 and 1883.
From the records, you may be able to learn the following about your ancestor:
Their name, trade and nationality
The year and date of their application for assisted fare
The ship they travelled on and port of entry
Who they travelled with
Their final destination
Created by the Toronto Emigrant Office, there are four volumes of assisted immigration registers. The registers are a chronological listing of those new immigrants broken down as follows:
Volume 1: 3 January 1865 to 20 September 1870
Volume 2: 26 September 1870 to 31 July 1873 and 2 October 1874 to 29 December 1876
Volume 3: 1 January 1877 to 31 January 1883
Volume 4: 24 May 1873 to 2 October 1874
Two new publications and updates to other titles make for an exciting week of discoveries in our newspaper archives. Brand new to the collection this week are:
As well as those brand new editions, the following three papers have been updated:
Munster News covering the years 1916-1918 and 1920-1921
Penrith Observer covering the years 1905-1906
Sunday Mirror covering the years 1919-1938, 1947-1952, 1954-1955, 1957-1963, 1965-1975, 1977-1985 and 1987-1999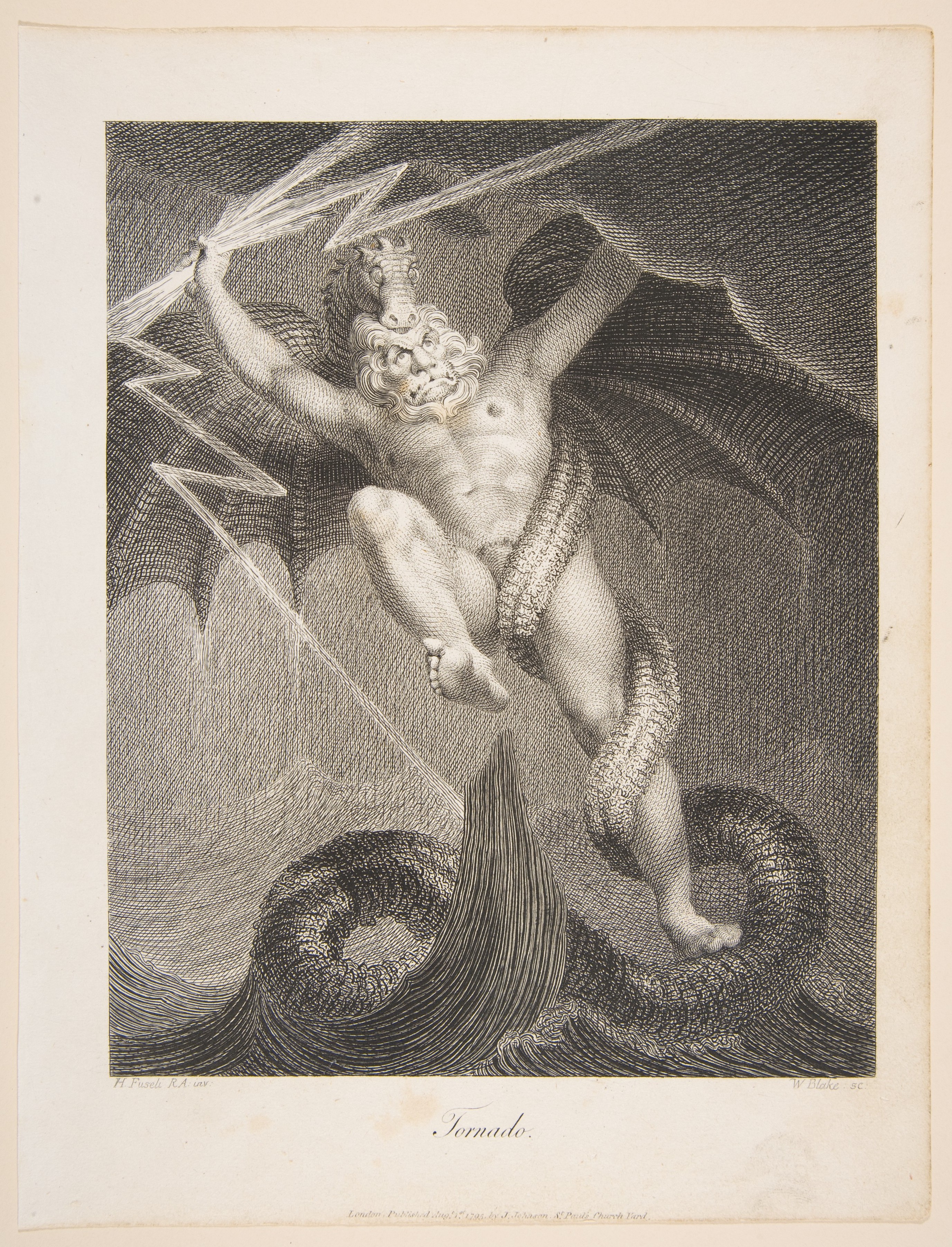 The 1784 Connecticut Courant report about Isaac Johnson having the bodies of his children dug up, hoping to save other members of his family from consumption, didn't use the word "vampire."
Two years before, the Connecticut poet John Trumbull had used that word in the fourth canto of M'Fingal while discussing British prison commissary Joshua Loring:
Aloft the mighty Loring stood,
And thriv'd like Vampyre on their blood.
But Trumbull also included a footnoted explanation for his readers:
The notion of Vampyres is a superstition, that has greatly prevailed in many parts of Europe. They pretend it is a dead body, which rises out of its grave in the night, and sucks the blood of the living.
Clearly the concept of vampires wasn't yet common knowledge for Americans, even those who read satirical poetry.
The word "vampire" appeared more often in American newspapers during the following decades. One source was European literature. In 1786, for example, the French author Louis-Sébastien Mercier published a collection titled Mon Bonnet de nuit, soon translated into English as The Nightcap.
On 24 Nov 1787 the Pennsylvania Evening-Post published one piece by Mercier called "Opulence: A Vision." Its narrator described obtaining the philosopher's stone, which leads to wealth and a pretty young wife. Then, when everything seems to be going well—
a crowd of Vampires entered the room, and began to unfurnish my apartment. In vain did I make signs to them to desist; they carried every thing away, making many low bows. . . .

Then I turned to my dearly beloved, and, in the effusion of my soul, said to her, "The Vampires have stripped me of all I had; but still I have thee." She wept—I thought it proceeded from tenderness; but my wife so mild, so open, sprang from my arms, ran over the apartment with the looks and gesture of a fury, and, seeing it was stript, seized on a purse the Vampires had forgot in one of my waistcoat pockets, came to me, and, applying a vigorous stroke to my cheek, disappeared.

Stunned with this scene, I got up in bed, in order to run after my wife, for I loved her. I had grown fat from living well; but a little Vampire, thinner still than the others, sprang upon me, and began to suck me alive. He swelled on my body as I grew lank; he dried me up from head to foot, gorging himself with my blood, and I became so light, that the wind carried me off my magnificent bed with rich curtains through the window.
(Spoiler: It was all a dream.)
American newspapers also printed extracts from Dr. Erasmus Darwin's Botanic Garden (composed 1789-1793), which made a poetic hero of Benjamin Franklin and included such lines as this:
So, born on sounding pinions to the West,
When Tyrant-Power had built his eagle nest;
While from his eyry shriek'd the famish'd brood,
Clenched their sharp claws, and champ'd their beaks for blood,
Immortal FRANKLIN watch'd the callow crew,
And stabb'd the struggling Vampires, ere they flew.
Darwin used vampires, sucking blood from innocents, as a political metaphor. American authors couldn't resist doing the same:
Joel Barlow: "Courts and Kings, / These are the vampires nurs'd on nature's spoils" (Gazette of the United States, 14 July 1792)
"The Versifier": "You'll foil that Treasury Vampire who from spite, / Sucks from our coin its blood night after night" (Connecticut Courant, 4 Feb 1793)
The word appeared in prose as well, such as this line from the 7 Mar 1800 Salem Gazette: "AMERICANS—Will you permit a few Democratic Vampires, which infect the United States, to lull you into a state of slumbering security, that they may suck the dearest blood of your country?"
In fact, one of the earliest uses of "vampires" as a political metaphor in English had a link to the American Revolution. It appeared during debate over how Parliament should respond to the Boston Tea Party in April 1774, as reported in London newspapers and eventually the 9 June 1774 Massachusetts Spy:
Mr. [Edmund] Burke rose to explain, that he did not mean to cast the least slur upon the character of Mr. [George] Grenville; and concluded with saying, he would not raise the bodies of the dead, to make them vampires to suck out the virtues of the living.
That line isn't as well remembered as the two-hour speech Burke had given earlier that day, usually titled "On American Taxation." But it shows how the idea of vampires had penetrated British culture on its way to America.
Of course, poets and propagandists could write about vampires without believing that they actually existed. And New England farmers didn't need to know the word "vampire" to hold out hope that digging up bodies and burning those that seemed too well preserved might cure the dying. But as the word became more common in the 1800s, the belief might have spread along with it.
Once I saw that "Captain Dundas" had come up in the dispute between James Otis, Jr., and John Robinson, I had to figure out who that was and what role he played in the coming of the Revolution.
In September 1769, Otis called Dundas "a well known petty commander of an armed schooner," meaning he was in the Royal Navy. (The Customs service had just lost its one and only armed schooner, the Liberty.)
Fortunately, the Royal Navy keeps good records, and websites like Three Decks make that information available as long as one keeps running searches. So here's what I've put together.
Ralph Dundas was born on 12 Oct 1732, the eldest son of Ralph and Mary Dundas of Manour, Scotland. He was serving in the Royal Navy by 1748, when he was in his mid-teens, and passed the exam to be a lieutenant in October 1757.
Lt. Dundas received his first command in 1764: H.M.S. St. Lawrence (also spelled St. Laurence). In British Warships in the Age of Sail 1714-1792 Rif Winfield writes that this schooner was "purchased on stocks at Boston [or Marblehead?]," though J. J. Colledge and Ben Warlow's Ships of the Royal Navy says the Royal Navy bought it in Halifax, Nova Scotia.
It carried thirty men, six three-pounder cannon, and twelve swivel guns—by no means a fearsome warship but powerful enough for peacetime patrols, carrying messages, and supporting larger vessels as a "tender." Among the crew was master's mate John Whitehouse, who later sailed under Capt. James Cook.
On 28 July 1766, the Boston Evening-Post reported:
Friday last arrived a Schooner from Louisbourg, by whom we learn, that some time before he sail'd fro thence, his Majesty's armed Schooner the St. Laurence, commanded by Lieut. Dundas, was struck by Lightning as she lay at Anchor there, which set Fire to the Powder Magazine in the Fore Part of the Vessel and blew her up, by which Accident three Men were instantly killed, and several others terribly wounded, two of whom died the next Day:

We hear that the Officers on board, being in the Cabin, escaped unhurt; and that the Bows of the Vessel being carried away by the Explosion, she sunk in a few Minutes after.
The Boston Post-Boy of the same date said the explosion happened "between two and three Weeks ago." The Narrative of American Voyages and Travels of Captain William Owen, R.N. names the site of the wreck as Neganishe, now probably called Ingonish.
Commodore Samuel Hood then bought a merchant's sloop called the Sally, renamed it St. Lawrence, and assigned it to Lt. Dundas.
In the spring of 1768, the St. Lawrence accompanied H.M.S. Romney from Halifax to Boston. On 23 May, the Boston Chronicle carried Lt. Dundas's advertisement for four deserters. Keeping the sloop fully manned was a challenge. Within a month the town was upset about a "man pressed by Capt. Dundas, and carried down to Halifax." Capt. John Corner of the Romney and Councilor Royall Tyler sat down to discuss that issue and others, according to the 27 June Boston Chronicle.
The Boston News-Letter and Post-Boy show that over the next several months the St. Lawrence sailed back and forth along the northeast coast: off to Halifax in August, back to Boston in November and then heading off to Halifax again, collecting military stores at Canso and Louisburg over the winter, then back to Halifax. The St. Lawrence returned to Boston again in August 1769.
That put Lt. Dundas in town for the busy fall of 1769. He probably wasn't in the British Coffee-House when Robinson and Otis started hitting each other with their canes on 5 September. Otis hinted that he participated in the fight, but Robinson denied that. Otis also said rumor had it Dundas "swore last year that the whole Continent was in open Rebellion." However, the lieutenant's name doesn't appear to have come up again in this or other political disputes, which suggests that Otis's Whig allies didn't think they could make a case against him, even to their own followers.
The next month brought the Neck Riot on 24 October, followed four days later by the attacks on printer John Mein and sailor George Gailer. In the next couple of weeks, Royal Navy captains helped to hide Mein from the crowd. On 11 November, provincial secretary Andrew Oliver reported to Gov. Francis Bernard that Mein "thinking it unsafe for him to continue in Tow has taken his passage for England with Capn. Dundass." In fact, it looks like Mein sailed away on another ship, but Oliver's letter indicates that Dundas left Boston early in the month.
In April 1770, the sailmaker Ashley Bowen wrote in his diary that Dundas's schooner had come into Marblehead harbor. However, the diary's annotations suggest he mistook that ship for the Magdalen under Lt. Henry Colins. That suggests how common it was for New Englanders to see Dundas's schooner. The 16 July 1772 Massachusetts Spy stated that Dundas had sailed the St. Lawrence to the Bahamas, and the 17 June 1773 Boston News-Letter reported that it had come back from the Bahamas to Boston.
As of June 1774, the Royal Navy listed the St. Lawrence, with six guns and thirty men, at Boston. It was small part of the big fleet under Vice-Admiral Samuel Graves sent to enforce the Boston Port Bill. In November Lt. Dundas sailed for London; part of a letter he carried was forwarded to Lord North as useful intelligence in January 1775.
That was the last voyage of that St. Lawrence, at least as a naval schooner. In May 1775, immediately after the war began, Graves reported that he had bought and armed two schooners at Halifax and planned to call one the St. Lawrence. He assigned it to a new commander. Lt. Dundas's ship was sold off in London the next year.
Ralph Dundas became commander of the new fourteen-gun sloop Bonetta in April 1779, then the new sixteen-gun sloop Calypso (shown above) in December 1782. He served in that post until 1787. Dundas died that year at age fifty-four, having spent about four decades in the Royal Navy. He was buried at St. Clement Danes in Middlesex County. He left no known wife or children.
Commander Dundas served during two wars, but his naval career was overshadowed by his little brother George (1756-1814), who rose to be a rear admiral—having presumably joined the navy with Ralph as inspiration. An intervening brother, David (1749-1826), became a doctor to George III and a baronet.