As long as we're out in Blandford with Henry Knox, we might as well enjoy the town's eighteenth-century history.
Most of the first British settlers in the area were Scotch-Irish, moving west in a bunch from Hopkinton in 1736. They named their new community "Glasgow" or "New Glasgow." The town's first meetinghouse was Presbyterian rather than New England Congregationalist.
However, when the Massachusetts government formally incorporated the town in 1741, the new governor, William Shirley, insisted on naming it after the ship that he had just arrived on—the Blandford. Reportedly he had leverage because the town proprietors had claimed more land than they were entitled to, so they needed the governor's approval more than the inhabitants'.
The name "Glasgow" survived in a few geographic names such as the "Glasgow or Westfield Mountain" that Knox referred to in his diary. The town reportedly lost a church bell that the city of Glasgow, Scotland, had promised if it kept its original name.
Blandford was on the Massachusetts frontier, thus at risk from the French and their Native allies. During 1749, almost every household fled to other towns for safety. In 1755, as war loomed again, the town petitioned the Massachusetts General Court for a swivel gun, a type of small cannon. It was stored at the house of the Rev. James Morton.
The town straddled one of the few roads through the Berkshire Mountains, so it saw a lot of traffic. In 1762 a tavern keeper named Joseph Clark petitioned the legislature to be forgiven for selling alcohol without paying the excise tax. His excuse:
That in the Year 1760 He purchased a licensed House and purchased a barrel of Rum, but being sick in August when he should have applied for a license, and his House lying in the Road used by Soldiers sold the same, out to them: and he boght the said Rum of a Retailer who had paid the Duties of excise thereon—
The Massachusetts House bought that argument. The Council disagreed.
Blandford grew quickly after the Revolutionary War. Growth brought change, as preserved in this family anecdote from local historian William H. Gibbs. He said that around 1791 Isaac Gibbs (1744-1823)
brought into town the first single wagon used here. The neighbors regarded it as a curiosity, and their horses as he drove to church the first Sabbath, being affrighted, fled with as much precipitation as they do in our own day at the sight of the steam engine. It was a matter so strange to the people, that they actually proposed to call a town meeting to prohibit the use of wagons.
But the problems of growth didn't last long. In the 1800 U.S. Census, Blandford had a population of 1,778—the largest the town ever was.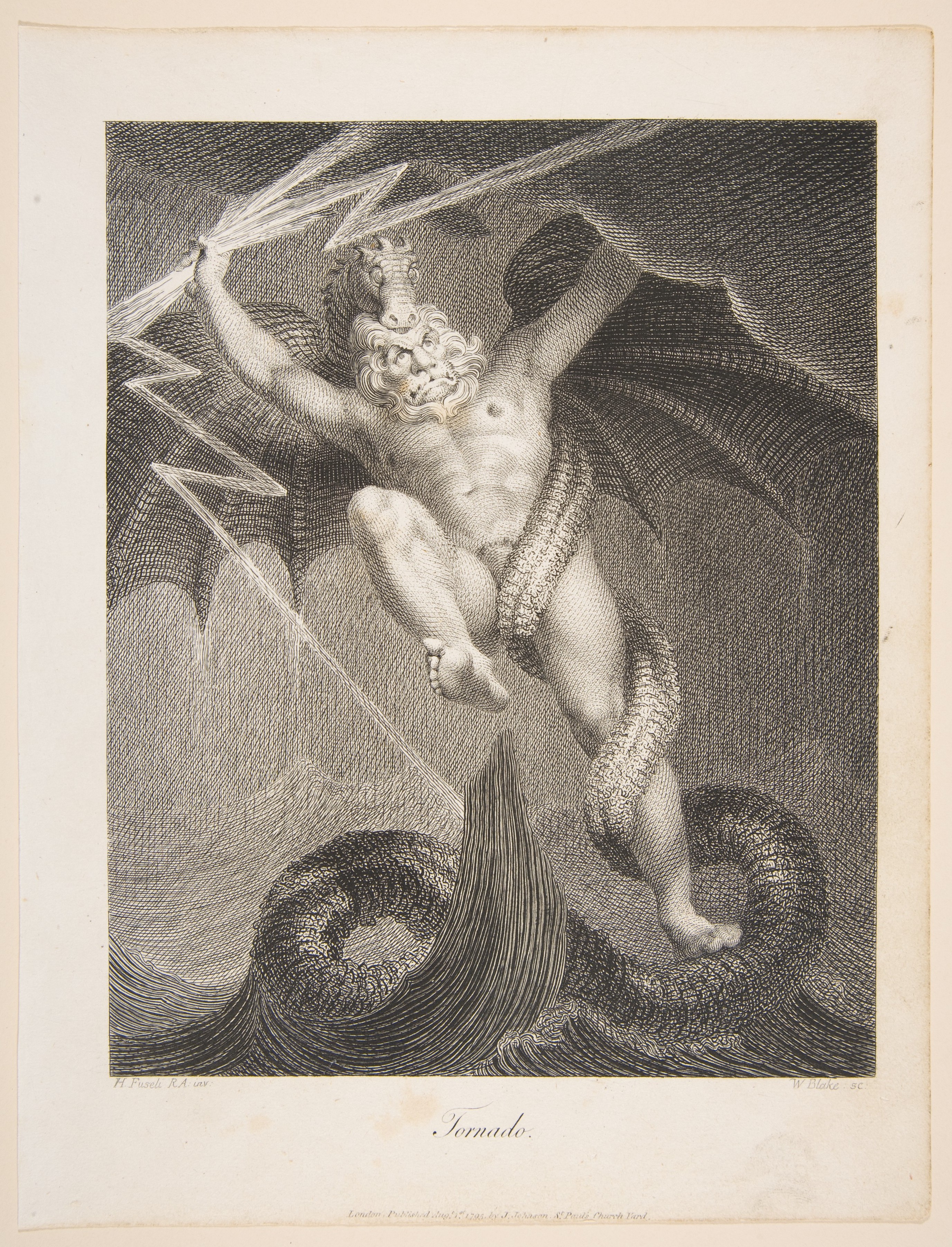 The 1784 Connecticut Courant report about Isaac Johnson having the bodies of his children dug up, hoping to save other members of his family from consumption, didn't use the word "vampire."
Two years before, the Connecticut poet John Trumbull had used that word in the fourth canto of M'Fingal while discussing British prison commissary Joshua Loring:
Aloft the mighty Loring stood,
And thriv'd like Vampyre on their blood.
But Trumbull also included a footnoted explanation for his readers:
The notion of Vampyres is a superstition, that has greatly prevailed in many parts of Europe. They pretend it is a dead body, which rises out of its grave in the night, and sucks the blood of the living.
Clearly the concept of vampires wasn't yet common knowledge for Americans, even those who read satirical poetry.
The word "vampire" appeared more often in American newspapers during the following decades. One source was European literature. In 1786, for example, the French author Louis-Sébastien Mercier published a collection titled Mon Bonnet de nuit, soon translated into English as The Nightcap.
On 24 Nov 1787 the Pennsylvania Evening-Post published one piece by Mercier called "Opulence: A Vision." Its narrator described obtaining the philosopher's stone, which leads to wealth and a pretty young wife. Then, when everything seems to be going well—
a crowd of Vampires entered the room, and began to unfurnish my apartment. In vain did I make signs to them to desist; they carried every thing away, making many low bows. . . .

Then I turned to my dearly beloved, and, in the effusion of my soul, said to her, "The Vampires have stripped me of all I had; but still I have thee." She wept—I thought it proceeded from tenderness; but my wife so mild, so open, sprang from my arms, ran over the apartment with the looks and gesture of a fury, and, seeing it was stript, seized on a purse the Vampires had forgot in one of my waistcoat pockets, came to me, and, applying a vigorous stroke to my cheek, disappeared.

Stunned with this scene, I got up in bed, in order to run after my wife, for I loved her. I had grown fat from living well; but a little Vampire, thinner still than the others, sprang upon me, and began to suck me alive. He swelled on my body as I grew lank; he dried me up from head to foot, gorging himself with my blood, and I became so light, that the wind carried me off my magnificent bed with rich curtains through the window.
(Spoiler: It was all a dream.)
American newspapers also printed extracts from Dr. Erasmus Darwin's Botanic Garden (composed 1789-1793), which made a poetic hero of Benjamin Franklin and included such lines as this:
So, born on sounding pinions to the West,
When Tyrant-Power had built his eagle nest;
While from his eyry shriek'd the famish'd brood,
Clenched their sharp claws, and champ'd their beaks for blood,
Immortal FRANKLIN watch'd the callow crew,
And stabb'd the struggling Vampires, ere they flew.
Darwin used vampires, sucking blood from innocents, as a political metaphor. American authors couldn't resist doing the same:
Joel Barlow: "Courts and Kings, / These are the vampires nurs'd on nature's spoils" (Gazette of the United States, 14 July 1792)
"The Versifier": "You'll foil that Treasury Vampire who from spite, / Sucks from our coin its blood night after night" (Connecticut Courant, 4 Feb 1793)
The word appeared in prose as well, such as this line from the 7 Mar 1800 Salem Gazette: "AMERICANS—Will you permit a few Democratic Vampires, which infect the United States, to lull you into a state of slumbering security, that they may suck the dearest blood of your country?"
In fact, one of the earliest uses of "vampires" as a political metaphor in English had a link to the American Revolution. It appeared during debate over how Parliament should respond to the Boston Tea Party in April 1774, as reported in London newspapers and eventually the 9 June 1774 Massachusetts Spy:
Mr. [Edmund] Burke rose to explain, that he did not mean to cast the least slur upon the character of Mr. [George] Grenville; and concluded with saying, he would not raise the bodies of the dead, to make them vampires to suck out the virtues of the living.
That line isn't as well remembered as the two-hour speech Burke had given earlier that day, usually titled "On American Taxation." But it shows how the idea of vampires had penetrated British culture on its way to America.
Of course, poets and propagandists could write about vampires without believing that they actually existed. And New England farmers didn't need to know the word "vampire" to hold out hope that digging up bodies and burning those that seemed too well preserved might cure the dying. But as the word became more common in the 1800s, the belief might have spread along with it.
As part of our philanthropic initiative to make culturally important records available to everyone, we are honored to announce that we have digitized millions of Holocaust and Nazi persecution related archives. These new records will be accessible globally to the public – members and non- members alike – on https://www.ancestry.com/alwaysremember on a permanent basis. For Read More
The post Ancestry® Unveils Two Unique Holocaust Record Collections, Making Them Searchable Online for the First Time Ever appeared first on Ancestry Blog.
Still need convincing? Pre-registration for the 2017 National Genealogical Society Conference ends today (27 April 2017), so you need to get on the stick. NGS has put together a heck of a program. NGS has loosely organized sessions into 10 tracks each day:
Pretty much every speaker is a nationally known expert or an expert in subjects in and around North Carolina. You may know these names (in no particular order):
From Ancestry:
From FamilySearch:
To see the program online, go to http://conference.ngsgenealogy.org/program.
To see the PDF registration brochure, click here.
The National Genealogical Society 2017 Family History Conference is being held 10-13 May 2017 at the Raleigh, North Carolina convention center.
The Leader: Findabed helps Australia's bushfire evacuees get refuge. "Set up just five days ago, Find A Bed is a service aimed at helping those displaced by the bushfire crisis and already scores have been relocated and the service is receiving new offers of assistance every minute. Erin Riley, from Razorback, NSW, set up the service on New Years Eve when she tweeted out that she had paddocks available for anyone in need of relocating their animals. She was overwhelmed by the number of people who also wanted to volunteer their homes and land."
TWEAKS AND UPDATES
Ubergizmo: Don't Believe The Rumors, Minecraft's Servers Aren't Shutting Down In 2020. "The problem with everyone being so connected these days is that at a click of a button, news and spread like wildfire, even if it isn't necessarily true. For Minecraft players who have come across a rumor suggesting that the game's servers will be shutting down at the end of 2020, it isn't true."
CNET: Firefox will let users delete collected data thanks to California's new privacy law. "In a blog post Tuesday, Mozilla said it'll give Firefox users the option to delete their data collected by the company in the next version of the browser, which is set to be released Jan. 7. Firefox doesn't collect data on websites visited or search queries, but Mozilla said it'll let users choose to delete telemetry data, which covers things like how many tabs are open or how long a session was."
South Dakota State University: SDSU Extension Releases Dakota and Lakota Traditional Games Resource Guide. "SDSU Extension recently released a resource guide on traditional Dakota and Lakota games. The free, downloadable guide contains six traditional Dakota games and six traditional Lakota games, including photos, instructions on how to play and how to craft the game pieces." Not the largest resource I've ever mentioned, but not the kind of resource I see very often, either…
USEFUL STUFF
The Verge: How to watch the 2020 Golden Globe Awards online. "Awards season is kicking off this Sunday, January 5th, with the 77th Golden Globe Awards, held at the Beverly Hilton in Beverly Hills. The Golden Globes, hosted by the Hollywood Foreign Press Association, are seen as an indicator of how the rest of the awards ceremonies, particularly the Oscars, might play out. Unlike the Oscars, the Golden Globes cover both film and television."
MakeUseOf: Is "Scam Likely" Calling You? Here's How to Block Them. "While you're probably used to your phone's caller ID letting you know who's calling, you may have recently seen a strange 'scam likely' message in its place instead. Who is 'scam likely,' why are you seeing this, and what should you do? Let's look at the 'scam likely' situation so you can understand it fully." At this writing there are two comments with an additional couple of suggestions.
AROUND THE SEARCH AND SOCIAL MEDIA WORLD
SEO Roundtable: Google Video Spam Through Text-To-Speech Technology. "Roger Montti posted on Twitter that he is seeing more and more spammers using a technique to spam Google through videos. In short, the spammers would find the top ranking content, use text-to-speech software to create automated videos of the content, while using the featured image as the background to the video. Then those videos would rank in Google search."
Washington Post: A top Google exec pushed the company to commit to human rights. Then Google pushed him out, he says.. "For years, Google tasked Ross LaJeunesse with executing its plan to protect human rights in China, after Google announced a decade ago it would stop censoring search results there to safeguard security and free speech. LaJeunesse took the mission to heart: He later devised a human rights program to formalize Google's principles supporting free expression and privacy. He began lobbying for it internally in 2017 — around the time when the tech giant was exploring a return to China, in a stark reversal of its 2010 move that made its search engine unavailable there. Now, the 50-year-old is alleging that Google pushed him out for it in April."
SECURITY & LEGAL
Techdirt: UL Pushes Security Standards For The Internet Of Broken Things. "f you hadn't noticed yet, the internet of things is a security and privacy shit show. Millions of poorly-secured internet-connected devices are now being sold annually, introducing massive new attack vectors and vulnerabilities into home and business networks nationwide. Thanks to IOT companies and evangelists that prioritize gee-whizzery and profits over privacy and security, your refrigerator can now leak your gmail credentials, your kids' Barbie doll can now be used as a surveillance tool, and your 'smart' tea kettle can now open your wireless network to attack."
RESEARCH & OPINION
Ars Technica: Superior pinpoints racism in science: Naive scientists plus strategic racists. "Science has had issues with racism from its very beginning. At best, many of the early scientists had ideas that typified the racist societies of their times. At worst, they actively participated in providing justification for that racism, a habit that reached its peak in the eugenics movement of the first half of last century. But World War II made the end point of eugenics painfully obvious, causing mainstream science to re-evaluate and reject many of its racist ideas. But as racists have become increasingly public in the early years of this century, they've once again turned to science for support—and found some scientists ready to provide it. How in the world did this happen?" Good afternoon, Internet…
Do you like ResearchBuzz? Does it help you out? Please consider supporting it on Patreon. Not interested in commitment? Perhaps you'd buy me an iced tea. I love your comments, I love your site suggestions, and I love you. Feel free to comment on the blog, or @ResearchBuzz on Twitter. Thanks!
NOTE from DearMYRTLE: The following was received from our friends at the National Genealogical Society.
FALLS CHURCH, VA, 10 DECEMBER 2019
—The
National Genealogical Society
(NGS) unveiled the newest course in its Continuing Genealogical Studies series,
Understanding and Using DNA Test Results
. The course is designed to help the millions of individuals, who have taken a DNA test to learn more about their family tree,
g
et the most out of their test results. Students learn at their own pace, in their own home, on any tablet or computer.
"Taking a DNA test is easy," noted NGS Education Director, Angela McGhie, CG. "Understanding the results and knowing how to use the data to identify your ancestors is more challenging. We are pleased to be able to offer a new course that will teach family historians about patterns of genetic inheritance and how their DNA matches can lead to building a broader family tree.
In a step-by-step format, expert genetic genealogist, Angie Bush, MS, teaches the basic types of DNA tests and the value and limitations of their results. The course also explains how to read and interpret DNA charts and cousin match pages; how to apply test results to traditional genealogical research; and much more. To learn more about Understanding and Using DNA Test Results, visit the NGS website.
ABOUT
Founded in 1903, the National Genealogical Society is dedicated to genealogical education, exemplary standards of research, and the preservation of genealogical records. The Falls Church, Virginia, based nonprofit is the premier national society for everyone, from the beginner to the most advanced family historian, seeking excellence in publications, educational offerings, and guidance in research. It also offers many opportunities to interact with other genealogists.
The words Certified Genealogist and its acronym, CG, are a registered certification mark, and the designations Certified Genealogical Lecturer and its acronym, CGL, are service marks of the Board for Certification of Genealogists®, used under license by board certificants after periodic evaluation
Y'all, that's about the sickest I've been in a long time. Thank you for your nice comments. Think I finally got rid of the last of it this morning, but I expect to be on a rice and applesauce diet for a while. Onward!
NEW RESOURCES
SC Magazine UK: EXCLUSIVE: Free resource launched to teach infosec researchers a thing or two from the past. "The Octopi Hacking Archive is a totally free to access online resource aimed at security researchers and members of the broader infosec community. This truly massive chunk of computer history is being put online to bring the collected works of some of the earliest hacking groups into one archive."
Bustle: Meet The Women Who Pioneered The Film Industry. "Created by film scholar Jane Gaines in 1993, Columbia University's Women Film Pioneers Project (WFPP) is now an online database dedicated to documenting the contributions women made to the silent film era beyond acting. Today, the database has over 280 profiles of women who worked across six continents in roles ranging from accountants and agents to screenwriters, editors, producers, art directors, camera operators, casting directors, composers, cinematographers, costume designers, and even animal trainers and stunt performers. There are 117 profiles of female directors alone."
TWEAKS AND UPDATES
Center for the Study of Public Domain: Public Domain Day 2020. "On January 1, 2020, works from 1924 will enter the US public domain, where they will be free for all to use and build upon, without permission or fee. These works include George Gershwin's Rhapsody in Blue, silent films by Buster Keaton and Harold Lloyd, and books such as Thomas Mann's The Magic Mountain, E. M. Forster's A Passage to India, and A. A. Milne's When We Were Very Young. These works were supposed to go into the public domain in 2000, after being copyrighted for 75 years. But before this could happen, Congress hit a 20-year pause button and extended their copyright term to 95 years." So much goodness. Harold Lloyd, a silent film stuntster like Buster Keaton, is not known enough. Check out this scene from the iconic film Safety Last. Filmed almost a century ago and still had me on the edge of my seat.
CNET: TikTok releases transparency report as US lawmakers question Chinese ownership. "TikTok released its first transparency report this week, revealing that it received no user information requests from China in the first half of 2019. The release follows the US Army and Navy banning the video app, owned by Beijing-based ByteDance, from government phones over fears that it's tied to the Chinese government." No user information requests from China in the first half of 2019? This is me lifting my eyebrows.
USEFUL STUFF
Gizmodo: 12 Things to Do to Your Friends' and Family's Tech to Get Them to Stop Bothering You. "It's the most wonderful time of the year: The time when you get to tackle a year's worth of tech troubles in just one visit to the home of a relative. If you're the designated IT expert in your branch of the family, here's how to pass on the most useful advice in the quickest time possible, so you can get back to enjoying yourself."
AROUND THE SEARCH AND SOCIAL MEDIA WORLD
Mashable: The tech we lost in 2019: RIP iTunes, MoviePass, and AirPower. "From folding phones to more wireless earbuds than we can name, there was a lot of new tech we fell in love with in 2019. But for every eye-popping new gadget we tried, there was another one that never made it. From Apple toys that once had so much promise (AirPower! 12-inch MacBook!), to those that were probably doomed from the start (MoviePass, Coolest Cooler), this is our annual reminder that no product or service can sustain itself on hype alone."
CNN: A fake Twitter account stirred tensions between Jews and African Americans. Trolls celebrated.. "Trolls on the online forum 4chan celebrated on New Year's Day as a fake Twitter (TWTR) account seeking to stoke tensions between Jewish and black Americans amid a string of anti-Semitic attacks in New York provoked outrage. Even as the trolls celebrated, the account went unchecked by Twitter for hours despite dozens of users saying they reported the account to the social media company."
Taipei Times: Lawmaker urges university to hand over KMT files . "Democratic Progressive Party Legislator Lai Jui-lung (賴瑞隆) yesterday urged National Taiwan University to hand over historical files associated with the Chinese Nationalist Party (KMT) to the Transitional Justice Commission so that they could be made public."
SECURITY & LEGAL
ProPublica: IRS Reforms Free File Program, Drops Agreement Not to Compete With TurboTax. "The IRS announced significant changes Monday to its deal with the tax prep software industry. Now companies are barred from hiding their free products from search engines such as Google, and a years-old prohibition on the IRS creating its own online filing system has been scrapped."
New Westminster Record: Mounties defend social-media profiling after assembling portrait of activist . "The RCMP is defending its practice of profiling people by scouring their online social-media presences, saying the national police force lawfully obtains information with the aim of protecting Canadians. A Toronto activist concerned about mining-industry abuses recently learned the Mounties compiled a six-page profile of her shortly after she showed up at a federal leaders debate during the 2015 election campaign."
RESEARCH & OPINION
Ars Technica: This time, for sure! Ars Technica's 2020 Deathwatch . " We have taken the pulse of our editors and readers and divined the ashes from all those lovely dumpster fires in an effort to prognosticate the companies, services, and products in the tech world that will lead 2020's inevitable march into ignominy. And we're not even going to mention the election cycle, I promise."
ScienceBlog: Mindfulness Video Game Changes Areas Of The Brain Associated With Attention. "A research team at the Center for Healthy Minds at the University of Wisconsin–Madison and the University of California, Irvine, designed a video game to improve mindfulness in middle schoolers and found that when young people played the game, they showed changes in areas of their brains that underlie attention." Which is great, but the game is not yet publicly available. Good afternoon, Internet…
Do you like ResearchBuzz? Does it help you out? Please consider supporting it on Patreon. Not interested in commitment? Perhaps you'd buy me an iced tea. I love your comments, I love your site suggestions, and I love you. Feel free to comment on the blog, or @ResearchBuzz on Twitter. Thanks!
Hosted by Daisy Fuentes, "A New Leaf" Highlights the Value of Understanding One's Family History   Set your DVRs and mark your calendars — we have a new television show debuting on NBC! We heard your feedback: You love "Who Do You Think You Are?" – but also want to see everyday people embark on Read More
The post "A New Leaf", A new Television Series by Ancestry® to debut on NBC this Fall appeared first on Ancestry Blog.
The following is a Plus Edition article written by and copyright by Dick Eastman.
Now is the time to copy your old VHS tapes to digital DVD media. Over a period of many years, some of us have collected boxes of videos in whatever formats were available at the time.
One problem with stored videos in boxes is signal deterioration. For the remainder of this article, I will write "VHS videotapes," but the same is true of the 8mm and Hi8 videotapes that came along later. All of these tapes are recorded in an analog format, and the information recorded on the magnetic tape will deteriorate and become "noisy" over a period of years. This noise will appear as "snow flakes" that show up momentarily within the displayed video images. Colors may also fade. Most VHS tapes will start to degrade after just five years.
As the signal deteriorates even more with passing years, the pictures eventually will become so weak that vertical synchronization is difficult to maintain; the displayed image will flicker and roll. After a few more years pass, the data recorded on the videotape becomes so weakened that the video is no longer watchable. Your videos of long-past family events will be lost to future generations.
The life expectancy of VHS videotapes varies widely, depending on the quality of the tape used, the heat and humidity of the storage location, the amount of stray electromagnetic fields in the storage location, and also how many times the tape is replayed. Every time an analog videotape is played, a bit more signal is lost. You can expect to keep VHS videotapes for at least ten years, although it may deteriorate a bit in that time. A high quality videotape that has been properly stored will probably last twenty-five years or more. Of course, this assumes that VHS players will still be available in twenty-five years, an unlikely event. In fact, it is difficult to purchase a new VHS player today, other than a few devices that have both VHS and DVD drives in them that are designed to copy from VHS to DVD.
Of course, you can always copy the VHS videos to new VHS tapes. If you have older videos recorded on videotape of unknown quality, it would be a good idea to copy it to some sort of high quality storage media right now. That will help preserve what you already have. Still, copying to new VHS videotape creates three problems:
The remainder of this article is for Plus Edition subscribers only.
There are three different methods of viewing the full Plus Edition article:
1. If you have a Plus Edition user ID and password, you can read the full article right now at no additional charge in this web site's Plus Edition at https://eognplus.com/2019/12/29/convert-your-old-videotapes-to-dvd-before-they-deteriorate/. This article will remain online for several weeks.
If you do not remember your Plus Edition user ID or password, you can retrieve them at https://www.eognplus.com and click on "Forgot password?"
2. If you do not have a Plus Edition subscription but would like to subscribe, you will be able to immediately read this article online. What sort of articles can you read in the Plus Edition? Click here to find out. For more information or to subscribe, go to https://blog.eogn.com/subscribe-to-the-plus-edition.
3. Non-subscribers may purchase this one article, without subscribing, for $2.00 US. You may purchase the article by clicking here. Payment can be made with VISA, MasterCard, American Express, Discover Card, or with PayPal's safe and secure payment system.  You can then either read the article on-screen or else download it to your computer and save it.