Margo Georgiadis, Ancestry CEO At Ancestry®, we get out of bed every morning with a single, shared purpose: to empower journeys of personal discovery to enrich lives. For more than 30 years, we've helped people learn more about themselves by connecting them to their past so they can gain meaningful insights to inspire their future. Read More
The post Your genes do not need to be your destiny appeared first on Ancestry Blog.
NOTE: This is a repeat of an article I published 2 years ago. The subject popped up again recently so I decided to republish this article again for the benefit of those new readers of this newsletter who did not see the original article. I also made a couple of minor updates to  the original article.
A newsletter reader asked a simple question this week that generates a longer answer:
How many individuals does it take to make up 42 generations? Is there a website or other source that would help me calculate the answer?
I am sure there are such web sites, but you can also calculate the same numbers within a few seconds by using Excel or any other spreadsheet. I used a spreadsheet to generate the following:
| | | |
| --- | --- | --- |
| # of generations | Total ancestors | |
| 1 | 0 | |
| 2 | 2 | 2 parents |
| 3 | 6 | 2 parents + 4 grandparents |
| 4 | 14 | 2 parents + 4 grandparents + 8 great-grandparents |
| 5 | 30 | 2 parents + 4 grandparents + 8 great-grandparents + 16 great-great-grandparents |
| 6 | 62 | 2 parents + 4 grandparents + 8 great-grandparents + 16 great-great-grandparents + 32 great-great-great-grandparents |
| 7 | 126 | and so on and on… |
| 8 | 254 | |
| 9 | 510 | |
| 10 | 1,022 | |
| 11 | 2,046 | |
| 12 | 4,094 | |
| 13 | 8,190 | |
| 14 | 16,382 | |
| 15 | 32,766 | |
| 16 | 65,534 | |
| 17 | 131,070 | |
| 18 | 262,142 | |
| 19 | 524,286 | |
| 20 | 1,048,574 | |
| 21 | 2,097,150 | |
| 22 | 4,194,302 | |
| 23 | 8,388,606 | |
| 24 | 16,777,214 | |
| 25 | 33,554,430 | |
| 26 | 67,108,862 | |
| 27 | 134,217,726 | |
| 28 | 268,435,454 | |
| 29 | 536,870,910 | |
| 30 | 1,073,741,822 | |
| 31 | 2,147,483,646 | |
| 32 | 4,294,967,294 | |
| 33 | 8,589,934,590 | |
| 34 | 17,179,869,182 | |
| 35 | 34,359,738,366 | |
| 36 | 68,719,476,734 | |
| 37 | 137,438,953,470 | |
| 38 | 274,877,906,942 | |
| 39 | 549,755,813,886 | |
| 40 | 1,099,511,627,774 | |
| 41 | 2,199,023,255,550 | |
| 42 | 4,398,046,511,102 | |
| 43 | 8,796,093,022,206 | |
| 44 | 17,592,186,044,414 | |
| 45 | 35,184,372,088,830 | |
| 46 | 70,368,744,177,662 | |
| 47 | 140,737,488,355,326 | |
| 48 | 281,474,976,710,654 | |
| 49 | 562,949,953,421,310 | |
| 50 | 1,125,899,906,842,620 | |
In 42 generations you have more than 4 trillion ancestors!
Of course, that is far more than the total of all the people who ever lived on the face of the earth. The fact is that there are not 4 billion unique ancestors. We all have multiple lines of descent from many individuals. That is, if we were able to create a complete pedigree chart for 42 generations or more, we would see the same individuals appearing at multiple locations on the same chart.
This is often called "pedigree collapse." See Wikipedia at https://en.wikipedia.org/wiki/Pedigree_collapse for more information about "pedigree collapse."
When we left the "Body of the Trade" in Faneuil Hall yesterday, Whig leader William Molineux had just threatened to storm out of the meeting and kill himself.
Molineux wanted to lead the body to Thomas Hutchinson's mansion in the North End (shown here) and confront the lieutenant governor's sons, Thomas, Jr., and Elisha, about their plan to leave the non-importation agreement.
Josiah Quincy, Jr., warned that marching on the acting governor's house was tantamount to treason. Molineux's radical colleagues disagreed, but the rich merchants and town officials—even John Hancock—were still reluctant. Or maybe they just disliked Molineux's confrontational approach.
Molineux's dramatic gesture was met by an equally dramatic response from the radical Dr. Thomas Young, according to a Crown report now in Harvard's Houghton Library:
Dr. Young call'd out stop Mr. M[olineu]x stop Mr. M[olineu]x for the love of God stop Mr. M[olineu]x. Gentlemen, If Mr. M[olineu]x leaves us we are forever undone, this day is the last dawn of liberty we ever shall see.

Mr. M[olineu]x was upon this prevail'd upon to return and the following Persons agreed to serve on their Committee vizt. Mr. M[olineu]x Deacon [William] Phillips, [James] Otis, S[amuel]. Adams and Saml Austin—
That group was still mostly politicians, not merchants, but they were all upper-class. And they weren't going alone.
about 1/2 past 2 o'Clock the above persons attended by upwards of 1000 people of much the same stamp of those who waited upon [William] Jackson the day before, set out for the Lt. Govr's house, when they came before the door the Lt. Govr. open'd one of his Windows and ask'd of them what they wanted;

M[olineu]x replied that it was not him but his Sons that they desired to see—

the Lt. Govr. addressing himself to the whole spoke to the following purport, Gent. do you know that I am the representative of the King of Great Britain the greatest monarch on earth, and in his name require you to desperse—
Which is of course the exact thing that Quincy had warned could happen. But Molineux wasn't deterred.
about this time his Sons came also to the window when M[olineu]x read to them the vote No. 1 and the demand which immediately follows it [as quoted yesterday]—

the Sons answer'd that they had nothing to say to them—

the Lt. Govr. asked for a Copy of the vote but was told by M[olineu]x that he was intrusted with only the original and was not at liberty to give a copy.
That document could, of course, have been evidence in a trial.
The Lt. Govr. also observ'd to Otis that he was greatly surprised to see him there, who cou'd not be ignorant of the illegality of such proceedings, and further added that he had there in his Eye six or seven People who had been accessory to the pulling down of his house—
That was back in August 1765 during the Stamp Act riots. Hutchinson, who was also a historian, never forgot.
The crowd retired from that house but visited the other defiant importers: Jackson, Nathaniel Cary, Benjamin Greene, Theophilus Lillie, John Taylor, and the governor's nephew Nathaniel Rogers. They "receiv'd no satisfactory answer from any one of them." Most didn't even open their doors. Lillie said that "he had nothing left but his Life, which he would deliver up if they pleas'd."
Molineux and the "Body of the Trade" seemed to be stymied. According to the Crown informant:
This Evening the friends of Government thought they had gain'd a compleat victory, and numbers of the most considerable Merchts. in the British trade who had hitherto been silent could not help publickly declaring that they now hoped they were releas'd from their bondage as they were convinced should the Hutchinsons, Jackson, and others mention'd before, stand out for a few days that great numbers would join them
Was this the end of non-importation?
TOMORROW: A private deal.
The following announcement was written by the Association of Genealogists and Researchers in Archives:
The Association of Genealogists and Researchers in Archives (AGRA) is organising an event for professional genealogists encouraging them to join the Association. It will take place at the St George's Centre in Leeds on March 16 March 2020.
AGRA is the largest professional organisation of accredited members in the UK and we promote high professional standards in the field of genealogy and historical research. AGRA also acts as a representative voice in matters relating to genealogy.
AGRA is looking to encourage other paid researchers to join. Members are generally acknowledged to be the best in their field.
The event will include guidance on how to successfully run a professional genealogy practice and marketing, from members who have successfully run a business for many years. Other members will explain the advantages of joining the Association.
The event costs £15 and includes lunch. The entry fee will be deducted from the first year's AGRA subscription for anyone attending this event who goes on to make a successful application to join the Association.
Bookings will close on Thursday 27 February.
For more details and a link to the booking form, please see https://www.agra.org.uk/event-network-day-for-professional-genealogists-2020-03-16.
Welcome to Genealogy News Bytes, where we try to highlight the most important genealogy and family history news and education items that came across our desktop over the past four days.
Here are the highlights of my family history and genealogy related activities over the past week:
2) Participated in Mondays With Myrt today. We discussed the Microsoft Windows 10 flaw, Chromebooks, Nathan Goodwin's new book, the DearMyrtle seminar in Whittier on 1/25, Groups.io for mailing lists, FamilyHistoryShow in Bristol on 2/8, kicksleds in Norway, the TNA document restrictions, the Mining Ancestry tool, copyright of presentations.
3) Moderated the Chula Vista Genealogical Society Research Group on Wednesday, with 16 in attendance. I discussed genealogy news for the last two months, my own research, and the attendees shared their activities.
6) Added Notes to about 15 more AncestryDNA matches with cM values, relationships and known common ancestors, and added one ThruLine to the RootsMagic family tree database.
7) Downloaded the preliminary Mayflower Society application and filled it out, then emailed it to my contact in the California society.
8) There were several sessions working in the RootsMagic software program to match with and update FamilySearch Family Tree profiles for Seaver families and my ancestral families, with occasional additions to the RootsMagic profiles.

I have matched 34,211 of my RootsMagic persons with FamilySearch Family Tree profiles (up from 34,011).
9) Used Web Hints and Record Matches from Ancestry, MyHeritage, Findmypast and FamilySearch to add content and sources to my RootsMagic profiles.

I now have 55,936 persons in my RootsMagic file (up 137) , and 114,730 source citations (up 384). I TreeShared thrice this week updating 331 profiles, and I resolved 723 Ancestry Hints. I've fallen behind on the Ancestry Record Hints with 122,656 to be resolved, but I work on them weekly.
=============================================

The URL for this post is:

Copyright (c) 2020, Randall J. Seaver

Please comment on this post on the website by clicking the URL above and then the "Comments" link at the bottom of each post. Share it on Twitter, Facebook, or Pinterest using the icons below. Or contact me by email at randy.seaver@gmail.com.
As long as we're out in Blandford with Henry Knox, we might as well enjoy the town's eighteenth-century history.
Most of the first British settlers in the area were Scotch-Irish, moving west in a bunch from Hopkinton in 1736. They named their new community "Glasgow" or "New Glasgow." The town's first meetinghouse was Presbyterian rather than New England Congregationalist.
However, when the Massachusetts government formally incorporated the town in 1741, the new governor, William Shirley, insisted on naming it after the ship that he had just arrived on—the Blandford. Reportedly he had leverage because the town proprietors had claimed more land than they were entitled to, so they needed the governor's approval more than the inhabitants'.
The name "Glasgow" survived in a few geographic names such as the "Glasgow or Westfield Mountain" that Knox referred to in his diary. The town reportedly lost a church bell that the city of Glasgow, Scotland, had promised if it kept its original name.
Blandford was on the Massachusetts frontier, thus at risk from the French and their Native allies. During 1749, almost every household fled to other towns for safety. In 1755, as war loomed again, the town petitioned the Massachusetts General Court for a swivel gun, a type of small cannon. It was stored at the house of the Rev. James Morton.
The town straddled one of the few roads through the Berkshire Mountains, so it saw a lot of traffic. In 1762 a tavern keeper named Joseph Clark petitioned the legislature to be forgiven for selling alcohol without paying the excise tax. His excuse:
That in the Year 1760 He purchased a licensed House and purchased a barrel of Rum, but being sick in August when he should have applied for a license, and his House lying in the Road used by Soldiers sold the same, out to them: and he boght the said Rum of a Retailer who had paid the Duties of excise thereon—
The Massachusetts House bought that argument. The Council disagreed.
Blandford grew quickly after the Revolutionary War. Growth brought change, as preserved in this family anecdote from local historian William H. Gibbs. He said that around 1791 Isaac Gibbs (1744-1823)
brought into town the first single wagon used here. The neighbors regarded it as a curiosity, and their horses as he drove to church the first Sabbath, being affrighted, fled with as much precipitation as they do in our own day at the sight of the steam engine. It was a matter so strange to the people, that they actually proposed to call a town meeting to prohibit the use of wagons.
But the problems of growth didn't last long. In the 1800 U.S. Census, Blandford had a population of 1,778—the largest the town ever was.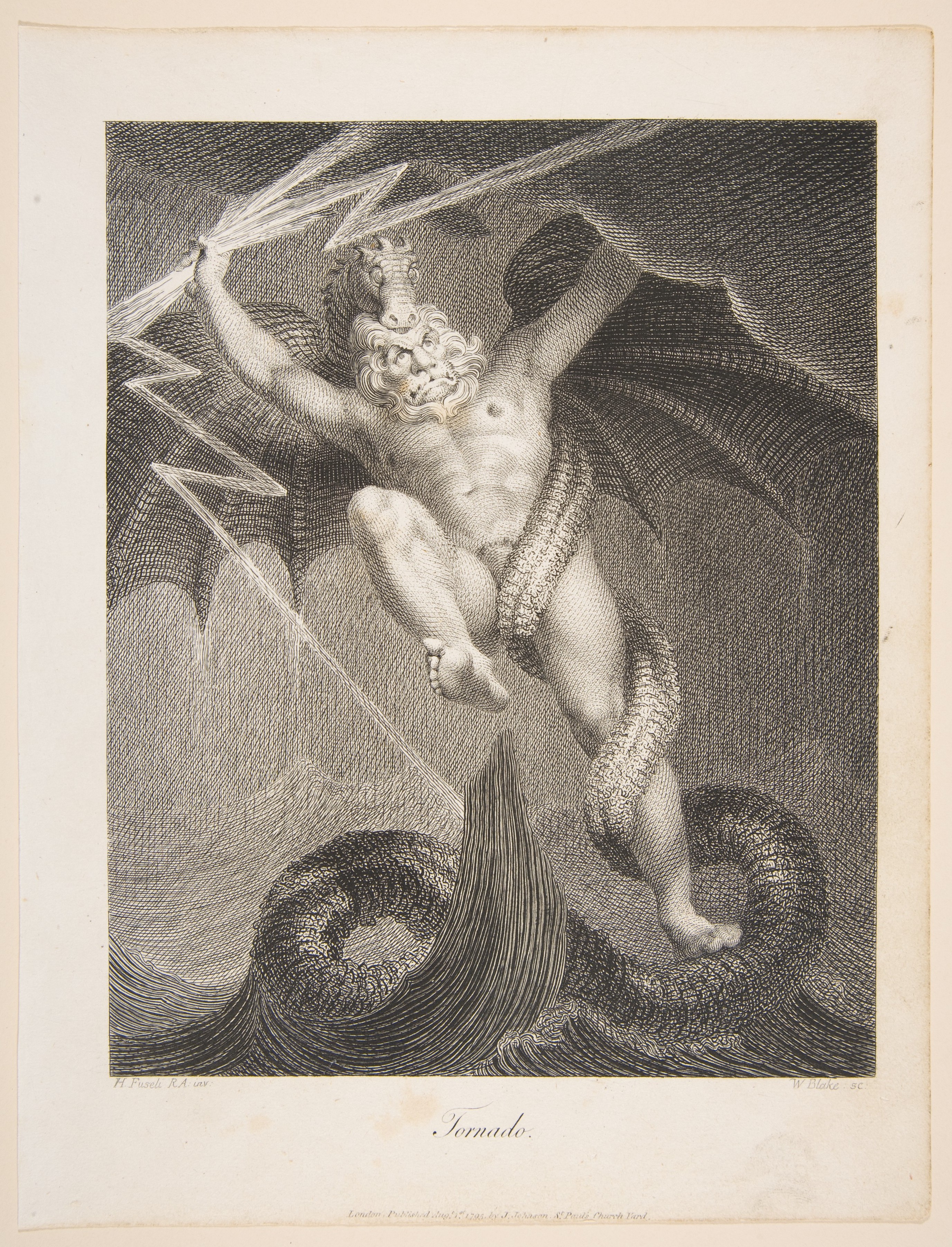 The 1784 Connecticut Courant report about Isaac Johnson having the bodies of his children dug up, hoping to save other members of his family from consumption, didn't use the word "vampire."
Two years before, the Connecticut poet John Trumbull had used that word in the fourth canto of M'Fingal while discussing British prison commissary Joshua Loring:
Aloft the mighty Loring stood,
And thriv'd like Vampyre on their blood.
But Trumbull also included a footnoted explanation for his readers:
The notion of Vampyres is a superstition, that has greatly prevailed in many parts of Europe. They pretend it is a dead body, which rises out of its grave in the night, and sucks the blood of the living.
Clearly the concept of vampires wasn't yet common knowledge for Americans, even those who read satirical poetry.
The word "vampire" appeared more often in American newspapers during the following decades. One source was European literature. In 1786, for example, the French author Louis-Sébastien Mercier published a collection titled Mon Bonnet de nuit, soon translated into English as The Nightcap.
On 24 Nov 1787 the Pennsylvania Evening-Post published one piece by Mercier called "Opulence: A Vision." Its narrator described obtaining the philosopher's stone, which leads to wealth and a pretty young wife. Then, when everything seems to be going well—
a crowd of Vampires entered the room, and began to unfurnish my apartment. In vain did I make signs to them to desist; they carried every thing away, making many low bows. . . .

Then I turned to my dearly beloved, and, in the effusion of my soul, said to her, "The Vampires have stripped me of all I had; but still I have thee." She wept—I thought it proceeded from tenderness; but my wife so mild, so open, sprang from my arms, ran over the apartment with the looks and gesture of a fury, and, seeing it was stript, seized on a purse the Vampires had forgot in one of my waistcoat pockets, came to me, and, applying a vigorous stroke to my cheek, disappeared.

Stunned with this scene, I got up in bed, in order to run after my wife, for I loved her. I had grown fat from living well; but a little Vampire, thinner still than the others, sprang upon me, and began to suck me alive. He swelled on my body as I grew lank; he dried me up from head to foot, gorging himself with my blood, and I became so light, that the wind carried me off my magnificent bed with rich curtains through the window.
(Spoiler: It was all a dream.)
American newspapers also printed extracts from Dr. Erasmus Darwin's Botanic Garden (composed 1789-1793), which made a poetic hero of Benjamin Franklin and included such lines as this:
So, born on sounding pinions to the West,
When Tyrant-Power had built his eagle nest;
While from his eyry shriek'd the famish'd brood,
Clenched their sharp claws, and champ'd their beaks for blood,
Immortal FRANKLIN watch'd the callow crew,
And stabb'd the struggling Vampires, ere they flew.
Darwin used vampires, sucking blood from innocents, as a political metaphor. American authors couldn't resist doing the same:
Joel Barlow: "Courts and Kings, / These are the vampires nurs'd on nature's spoils" (Gazette of the United States, 14 July 1792)
"The Versifier": "You'll foil that Treasury Vampire who from spite, / Sucks from our coin its blood night after night" (Connecticut Courant, 4 Feb 1793)
The word appeared in prose as well, such as this line from the 7 Mar 1800 Salem Gazette: "AMERICANS—Will you permit a few Democratic Vampires, which infect the United States, to lull you into a state of slumbering security, that they may suck the dearest blood of your country?"
In fact, one of the earliest uses of "vampires" as a political metaphor in English had a link to the American Revolution. It appeared during debate over how Parliament should respond to the Boston Tea Party in April 1774, as reported in London newspapers and eventually the 9 June 1774 Massachusetts Spy:
Mr. [Edmund] Burke rose to explain, that he did not mean to cast the least slur upon the character of Mr. [George] Grenville; and concluded with saying, he would not raise the bodies of the dead, to make them vampires to suck out the virtues of the living.
That line isn't as well remembered as the two-hour speech Burke had given earlier that day, usually titled "On American Taxation." But it shows how the idea of vampires had penetrated British culture on its way to America.
Of course, poets and propagandists could write about vampires without believing that they actually existed. And New England farmers didn't need to know the word "vampire" to hold out hope that digging up bodies and burning those that seemed too well preserved might cure the dying. But as the word became more common in the 1800s, the belief might have spread along with it.
As part of our philanthropic initiative to make culturally important records available to everyone, we are honored to announce that we have digitized millions of Holocaust and Nazi persecution related archives. These new records will be accessible globally to the public – members and non- members alike – on https://www.ancestry.com/alwaysremember on a permanent basis. For Read More
The post Ancestry® Unveils Two Unique Holocaust Record Collections, Making Them Searchable Online for the First Time Ever appeared first on Ancestry Blog.
Still need convincing? Pre-registration for the 2017 National Genealogical Society Conference ends today (27 April 2017), so you need to get on the stick. NGS has put together a heck of a program. NGS has loosely organized sessions into 10 tracks each day:
Pretty much every speaker is a nationally known expert or an expert in subjects in and around North Carolina. You may know these names (in no particular order):
From Ancestry:
From FamilySearch:
To see the program online, go to http://conference.ngsgenealogy.org/program.
To see the PDF registration brochure, click here.
The National Genealogical Society 2017 Family History Conference is being held 10-13 May 2017 at the Raleigh, North Carolina convention center.